A low cost but sustainable way to generate leads
The rise of internet creates new opportunities for small business owners to get huge exposure in front of the public.
Real estate listing sites are good channels for realtors to generate leads, yet the cost of advertising is very expensive in terms of return on investment. Facing fierce competition among other real estate agents, marketing method in lower cost should be more sustainable for a small business.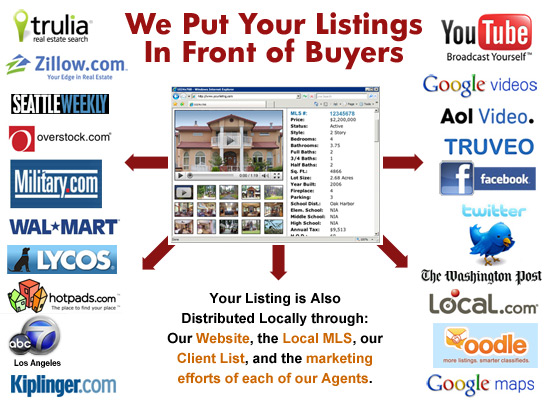 If you are a real estate agent and you have a website for your company, you could consider starting a blog for attracting leads.
Search engine could bring organic traffic to your website if a potential customer is searching on google for house listing or asking a question about house purchasing.
What is content marketing?
Content marketing is a type of marketing that creating, publishing, and promoting content. Content marketing is typically used to increase brand awareness and engagement, attract visitors or users, generate sales leads.
The types of content marketing include:
blog posts
emails
videos
podcasts
Why do real estate agents need content marketing?
Small business always needs high return on investment (ROI).
When done right, content marketing has a great ROI.
Unlike other forms of digital marketing (like pay-per-click advertising or public release), content marketing can deliver for your business over the long-term continuously.
The organic traffic from search engine could build brand awareness and leads for years without putting extra efforts.
How can real estate agents be successful in content marketing?
If you are a real estate agent, you need a new role for your content marketing plan.
There are 2 major types of customers in real estate business.
House owners are potential customers who would like to sell their house now or in a near future.
Buyers would be interested to move into your city.
As you would know your community best, you could turn yourselves into the virtual mayor of your city.
If you have no clue where to start, I suggest you find topics from the following source:
Keyword research
Q&A forums like Quora or Reddit
Listening to your audience
For keyword research, you can use keywordtool.io or answerthepublic.com. By putting some real estate related keywords into it, it gives you some topic ideas on what people are searching on the net.
You could also surf on the forums like Quora or Reddit. Browse through the categories related to real estate or your city. You could see what people are discussing on the forum. You can use them as a start of your blog post.
Your sales team or customer service team know customers the best. Try asking them about what customers thought would inspire you.
As an example, the following are topics you could blog on to target buyers:
The pros of living in your city
Neighbourhood tour in photos or video
Jobs opportunities from the local major employers
Cost of living in your city
An introduction of school district
Local real estate market analysis
How to buy your first house
How to get approved for loans
As for sellers, you could use the topics like:
How much does it cost to sell a home in your city – explaining how commission works, what fees are typical for a seller to pay
How to come up with your asking price when selling
Tips to make your house looks more attractive during the sale
After deciding your topic, you could choose a format.
You could use text, image, video as the format of your blog. Feel free to include your customers into the collaboration of your blog. There are some ways to collaborate with them in your post:
Quote and mention them in the article
Ask fellow agents for a contribution quote
Include your colleagues or other agents in real estate experts' roundups
Interview with previous sellers and buyers
How to make great contents without burning out?
Content creation is time consuming. Real estate agents in a small company would not have a dedicated marketing team for content marketing. It is quite challenging for agents to write and post constantly themselves.
A lot of people are passionate to start at the beginning. How could we make sure we could do it consistently without burning out?
You may need a content creation schedule
Schedule an hour or half for you to document what you did or thought in your real estate business every day. By turning this into a routine daily task, you could turn it into a habit.
Repurposing your content in different form or media
You could turn your blog into videos or webinars. Repurposing your content and posting them onto different channels enable you make the best use of every efforts.
No matter what and how your write, always remember to give value to your audience. Our mission is to solve their problems and bring real values to them. This is the same as our mission of our business.
Could we outsource the process?
Yes, of course you can. There are several ways to outsource your content.
Apart from being a solo blogger, you could hire:
An editor – write the title, opening and outline, then send the first draft to your editor, ask him to edit your post, add images and do final polish;
A ghost writer – write title, opening and the outline, ask the ghost writer to finish all the writing for you;
A ghost drafter – write your title, opening and outline first, then ask the ghost drafter to draft you the post, finally you do the editing, adding images and final polishing yourself.
Conclusion
When should you start your content marketing?
Before you, there are red pill and blue pill.
If you choose the blue pill, nothing happens. You could live your normal life, keep struggling with low ROI methods to generate leads. You need to outrank other real estate agents in the fierce competition, thanks to the same source of leads from real estate listing websites.
Or you could choose the red pill, then you need to work hard on creating content every day. You could build a fan base of engaging customers, who are potential home buyer and seller. They would be more loyal to your brand and this method does not require your consistent input of advertising budget.
Red pill or blue pill? Your choice.
Finally, if you are interested in further information of content marketing strategy, I would recommend you attend an online course about content strategy on CXL by Andy Crestodina.