Metamorphosis – how a real estate agent turns himself into a full time online marketer
Business is all about customer acquisition. Real estate is all about lead generation.
I started my real estated agency 6 years ago. It was my first time setting up a business as an entrepreneur and what I needed urgently at that time was clients. I studied Internet Engineering in University so the first thing that came to mind was to use online marketing to do customer acquisition.
I started to build a company website and launched a facebook page. Being the first company in Hong Kong to advertise and sell properties on a social media platform, the facebook page became a huge success gaining 50k fan throughout the 5 years and the page helped generated 80% of my company's revenue. Most of the things I did including facebook advertising were learned from online resources. They were sufficient to generate income and sales, however I was not doing it in a lean and right way, where much money was wasted in trying to get desirable results.
As for the website, I learned to build a wordpress site myself. I tried to do simple SEO and link buildings. Once the company grows, I started to do google ads when the marketing budget was not too tight.
I learnt almost everything online. The downside to that is all of the knowledge are so fragmented on the web. Originally I was going to take a master degree in Hong Kong, but the curriculum is not very up to date and well design to fit the need of online marketing nowadays.
I am at the moment working for a local real estate agency as their online marketing manager, as I sold my business a year ago. I am now utilising the skill and knowledge gained in my previous company, to help them build online customer acquisition channels and do lead generation.
I invested in a bunch of online courses in SEO, SEM, copywriting and social media marketing. Courses on Udemy are good for beginners as the courses are quite affordable, but most of the instructors are not well known in the marketing field. You need to rely on the rating and recommendation before you attend the course. Sometimes you would feel disappointed when you bought some courses that didn't meet your expectation. The main problem is the courses are not in-depth enough.
Then I came across the institute for online marketers – ConversionXL, or CXL in short.
1. What is CXL?
CXL is a leading online course platform for online marketers to enhance their skillsets. CXL institute has the world's top 1% marketers as instructors. The courses are focus on 5 perspectives – growth, marketing, optimization, analytics, and persuasion.
Many big names train their teams at CXL institute, including Google, Cisco, HP and Ikea.
CXL was founded in 2011 by Peep Laja, which is a conversion champion. He is voted as number 1 most influential CRO (Conversion Rate Optimization) expert in the world.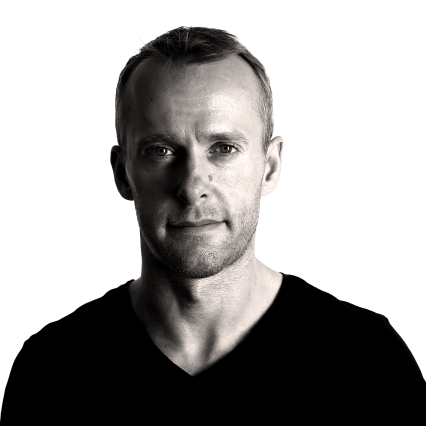 CXL has its own marketing agency. Its expertise is Conversion Optimization. They also provide marketing services, for examples, Customer Research, Analytics Implementation, Digital Intelligence, etc. P&G, AXA, ebay are clients of CXL agency.
2. How do I meet CXL?
I am a full-time online marketer. I am a marketing manager in a real estate company. My daily job is to build brand and online presence for my company. Customer acquisition is a core part of my work. SEO, SEM and SMM are three most used method to improve my work. So, I follow the social profile of most famous online marketers in the world.
A blog on PPC advertising introduced Johnathan Dane of KlientBoost, which is world class marketer on PPC and CRO. I then search on the net and discovered that Johnathan Dane has taught a course on CXL. Here I met CXL and started the journey of being a better marketer.
3. Why CXL?
If you want to excel in a niche, you need to learn from the best teachers.
Why would I choose to invest on CXL courses? It's because CXL courses was taught by the top 1% marketing gurus in the world.
All the course materials are very well researched, and it provides you highly actionable blueprint on specific topics. No fluff can be found in the course materials.
The course is obviously designed for smart marketers which has a basic IT understanding. They would not focus on some too basic things and make sure your time would not be wasted. The materials are advanced enough to train you into a great marketer.
4. What is inside CXL institute?
CXL consist of 50+ courses, 5 minidegrees. All the courses are focused on marketing. You can start at the beginner level. When your skill grows, you can then jump onto intermediate and advanced level.
The courses cover 10 topics, namely, analytics, optimization, advertising, Content marketing, management, Psychology, SEO, A/B testing, etc.
Each course is taught by 1 instructor, with subtopics broken down. The length of each course ranged from 1 hour to about 9 hours. It is easy to follow and learn in your desire pace thanks to the division of subtopics.
As for the minidegree, it is a combination of courses in a larger topic. The 5 minidegrees are Conversion optimization, Customer acquisition, Digital Psychology & persuasion, Digital analytics and Growth Marketing. Each minidegree covers very thorough and detailed information you need to know on the topic. It just likes a remote degree on marketing in University, but much more practical and actionable.
5. Why I love CXL? CXL is exactly what online marketers looking for.
The reason most of the online marketers and I love CXL is that it covers all the topic and information we want to know. If you want to be more specialised in a topic, minidegree is certainly the best choice. It ends up with a certification once you finish the course and exam. You can post your certificate onto LinkedIn, and I'm sure the certificate is recognized by most international enterprise and marketing agencies. This would absolutely enable you to step up in your marketing career and gain trust from your boss and your clients.
6. What's inside minidegree?
By using the CRO minidegree as an example, it contains of 5 cumulative tracks and about 75 hours video training of in-depth knowledge on conversion rate optimization. It teaches you methodology and processes, which is battle tested by elite professional marketers.
You don't need to reinvent the wheel or extracting useful information from thousands of blogs. You could just learn and use the proven process to save money from your marketing campaign.
7. Why I select the minidegree to start with?
If you need to be all-rounded in a niche of marketing world, you need a collection of skill sets. Here comes the minidegree. It is designed to fulfil the goal, which perfect a marketer in every aspect in a niche. I long for studying an extra degree in marketing in university, but I couldn't afford the high tuition fee and the time to travel at night.
Minidegree is relatively less expensive and fulfilled my needs on perfecting my marketing skillsets. You could take the course and get certified online. This could save you a lot of time and money to upgrade your marketing career.
8. Why I choose customer acquisition as my 1st minidegree?
I am in real estate business. Real estate is all about lead generation, and lead generation is all about customer acquisition. I build the website of my company using wordpress. The website is for listing properties. My mission is to pump as much traffic as possible to my website and convert the traffic into leads. I need to excel in SEO and SEM for site traffic. I build brand of my company by using Facebook page too. So I need some knowledge on Facebook ads.
Here comes the CXL minidegree of customer acquisition. Instructors are customer acquisition specialists. They teach me on how to use different paid or organic channels to drive growth. The 38 hours videos covered 10 perspectives, for examples, Google ads, content strategy, technical SEO, Facebook ads, YouTube ads, LinkedIn ads, etc. I'm sure I could improve the result of my current marketing campaigns and develop more strategies on growing my company in a smart way.
9. The layout of the learning panel is one of the reasons why I love it.
Not every online course is well designed. The UX of CXL institute is crafted with simplicity and beauty. The videos are in high resolution and filmed professionally. The audio quality is recorded very clearly. English subtitles are included. Students which are not native in English could use the course more easily. The transcripts are somehow auto generated, and I discovered some small mistakes. I think CXL would fix it soon. As for the playback, you could choose speed selection with highest 2x speed. The transcript is auto synchronized with the speaker.
The instructor first introduces the concept and theory on a topic, then screen share would follow if there is a practical part.
At the end, there will be a revision on Topics covered and Lesson objectives, so you could check your understanding. Assignment are given to let students consolidate for what they've learnt.
10. Conclusion
After the first taste on course in customer acquisition minidegree, I'm pretty impressed by the professional level of the instructor, Johnathan Dane. The course is not the 101 course on online marketing. It skipped the very basic knowledge. It is designed for smartest marketers who want to excel their skillsets and step up their careers.
I would definitely recommend this course to people working or going to work in digital agency. CXL courses or minidegree are also best material for marketing major students to equip themselves and get ready to the real world of marketing. It is also recommended to amateurs who has been learning themselves from blogs and free materials online, as CXL courses are more structured and provide a more in depth and battle tested strategy by 1st class marketers.
Eddie Lee
Marketing Specialist
Synergy Marketing Technology Limited