A full marketing funnel is all we need – We could have been doing it all wrong
Table of content
Best practices of social media marketing of real estate business
Advanced marketing funnel on Facebook – The B.E.L.T method
Videos matter the most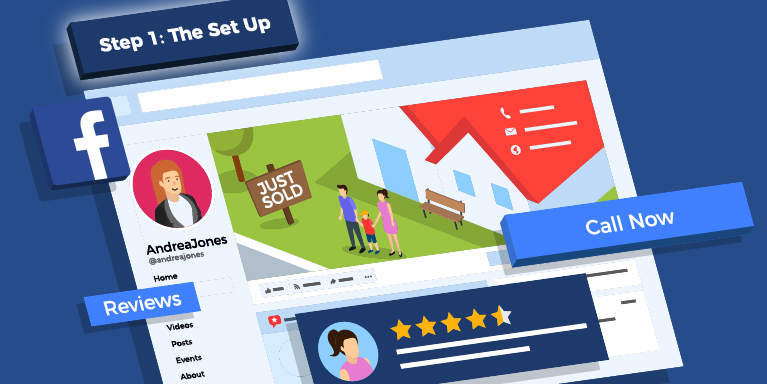 Introduction
Lead generation is the core part of real estate business. Facebook is one of the most popular lead generation channels nowadays.
Facebook is a media-rich social media channel, which real estate agents can post contents or listings in different forms. You can also use sponsored ads to boost the content or post you made.
Today we will discuss how real estate agents could leverage the most with Facebook ads.
Best practices of social media marketing of real estate business
There are different types of ad format we could compose:
Images – using images of house listings
Video – adding eye catching video for house viewing
Slideshow – by using Facebook's built-in ads manager function, we could combine multiple images or videos, text and sound
Carousel – allowing you to showcase up to 10 images or video within a single ad, each with its own link to your specific listing site
Instant experience – a full screen experience for mobile device, which loads like a webpage and instantly fast
Real estate agents would post their listings onto Facebook in the same way they use listing site. They add hashtags and share the post to different groups for maximum organic reach.
However, the effectiveness of this kind of posting is fading because there are lots of different contents are posted across Facebook. As algorithm of Facebook is changing as time goes, organic reach is rewarded to the post which is the most relevant to the mass.
How could we still stand out from the crowd? Create an Ad would help. The cost of image ads and video ads are still very low in terms of building brand awareness and influence. You can tell Facebook exactly who to target when you set proper demographics and interests of the desired audience.
This is what we called core audiences – the tailored general audiences.
Core audiences are cold audience, as they may not interact with us before. This kind of traffic is relatively expensive. In order to lower the ad cost and make the ad effective, we need to use the B.E.L.T. method to build our marketing funnel.
Advanced marketing funnel on Facebook – The B.E.L.T method
The B.E.L.T method is introduced by Curt Maly – the co-founder of Black Box Media Co.
The method is a new way for audience management, which enable us to:
Adopt a full funnel strategy using different campaign objectives and formats to reach differentiated profiles within an audience
Benefit from our platforms targeting potential by leveraging all our three targeting options: core audiences, custom audiences, lookalike audiences
Drive reached audience down the funnel by retargeting video viewers and website visitors
B.E.L.T. stands for the 4 stage of the funnel – Belief, Engage, Lead and Transact.
Top of funnel is Awareness. The objective is:
Building trust by helping the prospect with the potential question or issue they may encounter and provide them with solution
Middle of funnel is Consideration. The objective is:
The prospect is aware of the solution to their problem, but need to be nurtured further before making a buying decision
Content in this stage should be educational and entertaining, and also introduce more information about your brand's solutions
Bottom of funnel is Conversion. The objective is:
Contents in this stage is for people who have considered their options and are ready to make a buying decision. At this point people may be choosing between you and another solution
Encourage clicks to your appointment scheduling page
For best results, we need to build the funnel from the bottom first.
Lead and transact – at the bottom of funnel, our aim is to generate a lead or appointment, we could build:
Lead form for Schedule a home visit
Landing page on schedule a call with consultant
Testimonial from buyer and seller
Videos of customer stories
Keep the campaign remarketing for customers recently visited in 28 days or 45 days.
Engage – in the middle of funnel, our goal is to help prospect to evaluate why your offer is best solution they need, we could create:
Videos of different listings
VR of house listing
Photo slideshows of listing or modern home design
Information videos on your city or community
Exclude audience entered lead and transact to avoid waste of marketing cost.
Belief – on the top of funnel, our goal is to raise awareness to a problem that the audience is facing and help them to believe that there is a solution, we could create:
House showing videos of 15 secs in an ad campaign
An image ad or video ad of listing to pull cold traffic that audience is interested in real estate
A video of your real estate company to build brand awareness
Videos matter the most
We need to adopt using more and more videos on our ad campaign. The reason is:
Video provides great engagement at a very low cost
We can re-target video views after a certain percentage of watch time
Assist in moving people through the funnel and conversion process
Videos can be basic with an iPhone or professionally shot and edited
We recommend short videos like 30 seconds to 1.5 minutes for cold market. Longer video like 5 minutes or above can be used in warm market to build rapport or move our audience to the next step in the conversion process.
Following are some ideas on creating a video:
Repurposing relevant and successful past blog posts
New listing for the week
Quick tips or insight on house buying
Quick video talking about the next "open day"
Each video doesn't require a link. Just content or a simple message can be perfect. Our aim is to build influence, not necessary a click.
Conclusion
Consider building a full marketing funnel for your real estate business now, or you leave so much money on the table.
A full funnel could make sure you spend every ad dollar on the right people. It can help you to leverage your marketing budget to get maximum result and outrank your competitors.